If you're one of those people who feel that dog fur is just part of the decor of your house, or the amount of conversations you have with your dog would alarm most people, then you most definitely want to see "Mutt House". We were invited to Opening Night to experience this fun and entertaining musical, full of canine chorals, that tell the story of how man's best friends are just looking for a little love, and sometimes their people need love too.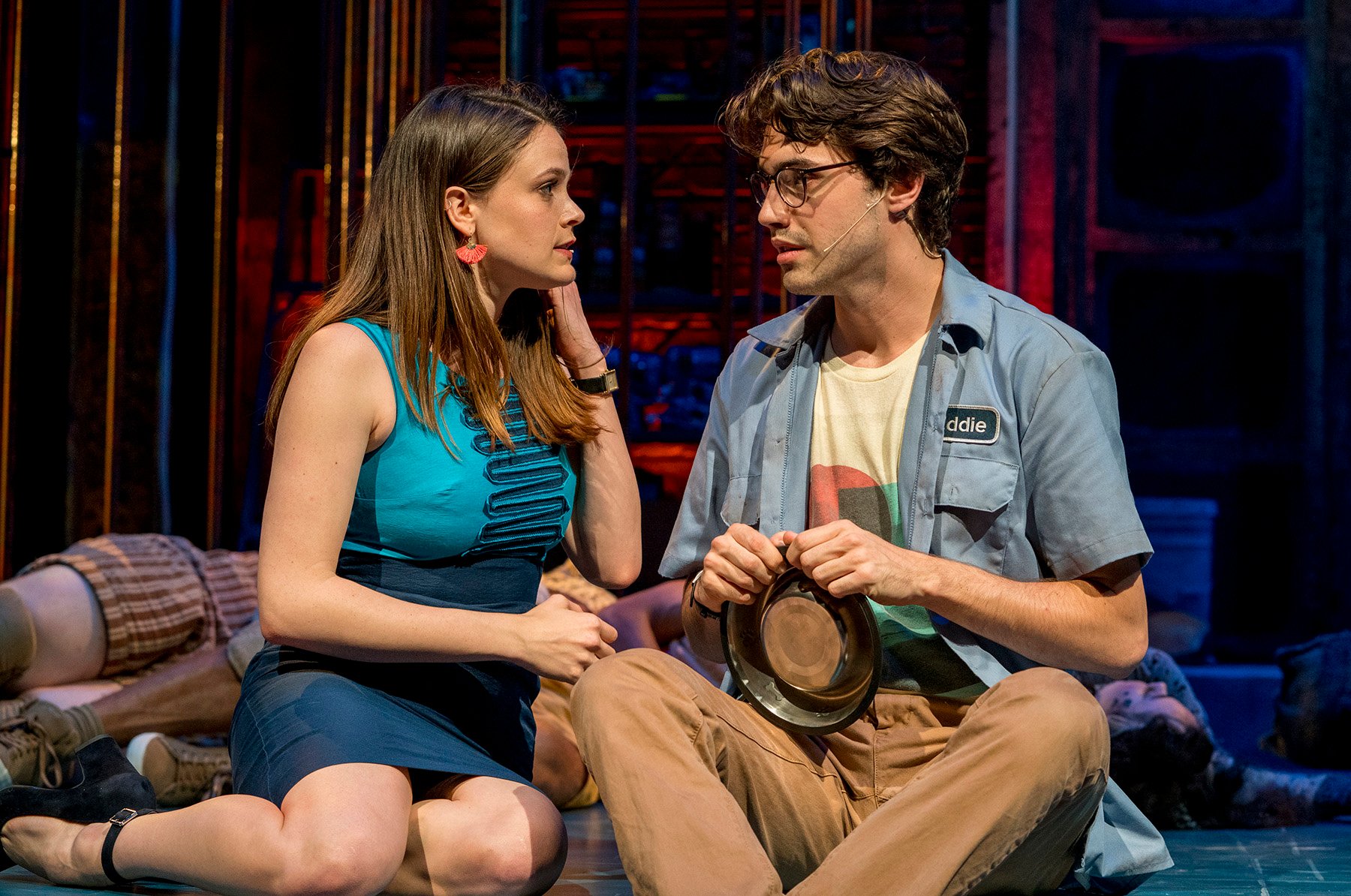 One might be inclined to compare "Mutt House" to Andrew Lloyd Webber's Musical Cats, but the comparisons end at domesticated pets. Cats was a huge Broadway production; however, while not quite the same size and scope, you'll definitely want to experience the canine counterpart "Mutt House". Twenty original songs are sung by a chorus of canines and performed by a live band. A talented ensemble full of accomplished and gifted actors/singers rounds out the show in a casting coup. The lead, an underdog crooner Eddie, (played by Ryan McCartan), is best known from the Disney Channel's Liv and Maddie and Fox's Rocky Horror Picture Show: Let's Do The Time Warp Again! All in all, it was an enjoyable and engaging two hours.Most importantly, my 7 year old loved it.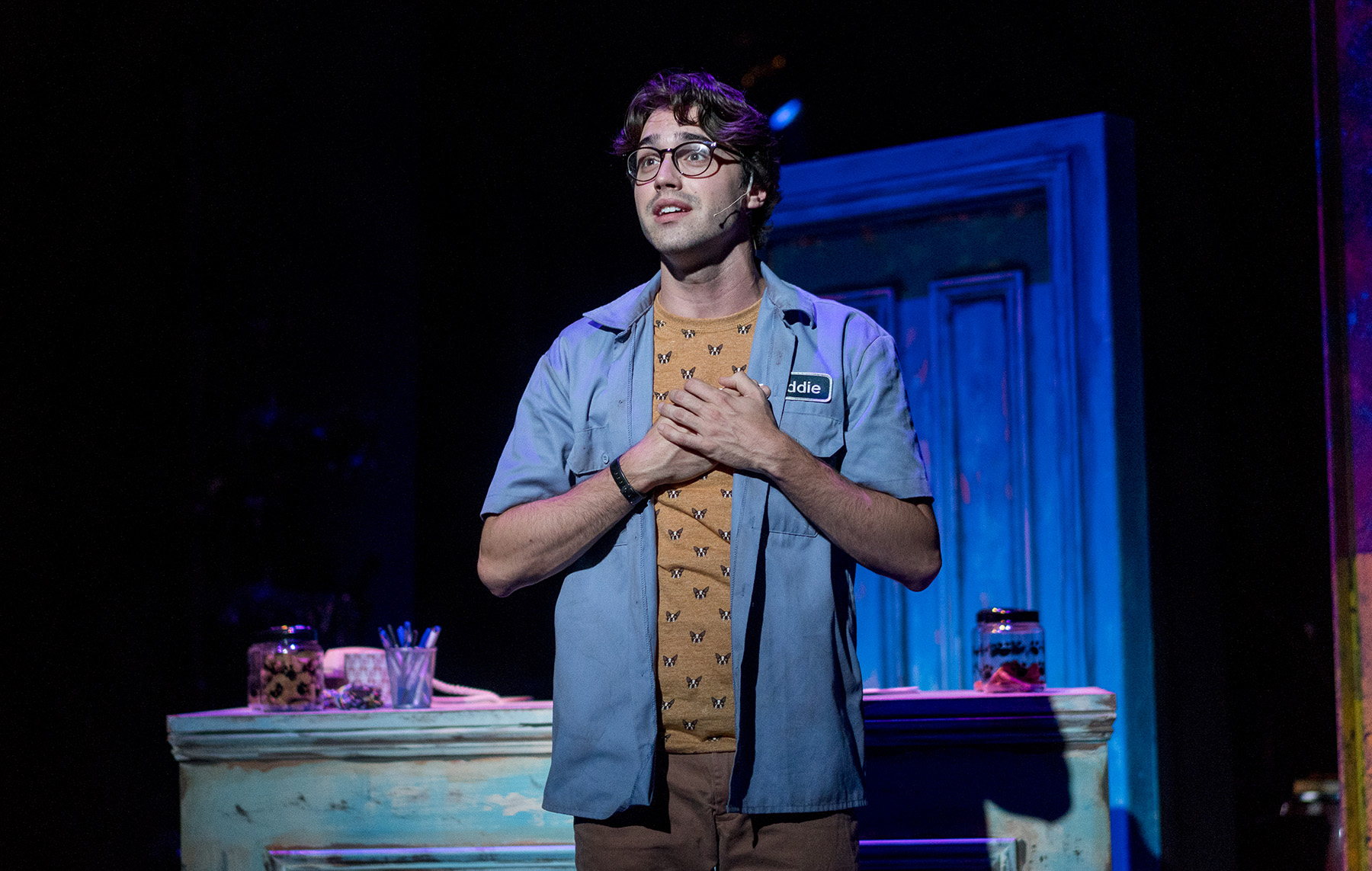 I'd love to say my daughter was energized by the live band, which she was. I also think she totally got the humor and pathos mixed into the story as she sat there engrossed in the musical without any complaints. There could be many reasons why my little one really liked the show, probably just as many reasons why my husband and I liked it. BUT, when we asked her what she liked best, her sweet little seven year old mind could think of only one thing. . . she LOVED Princess Sophie (played by Valerie Larson), the little French poodle, basically because she called herself a princess.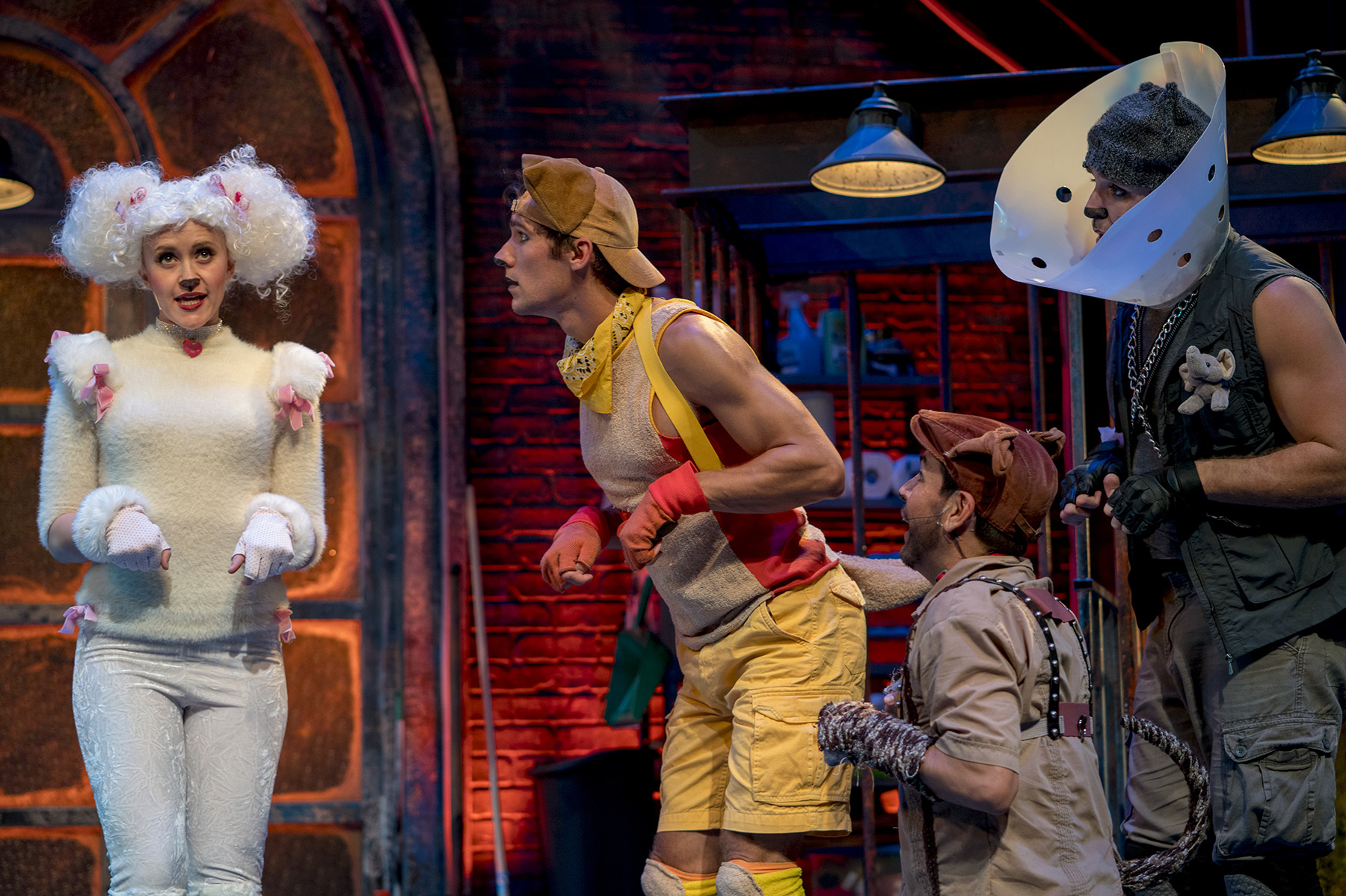 Yes, Sophie was great!I agree! However, in all fairness, the entire cast was exceptional; we especially liked Heather Olt (Mayor Jenkins) and Boise Holmes (Gerry).These actors made it look so natural and effortless. My personal favorite doggie was Pepe (Gabriel Gonzalez), who has been acting and recording albums since he was a little kid. His main song, "Beware of This Dog" was energetic and for me a highlight of the musical. We also loved Max Wilcox's (Max) song, "I'm Lying Here" and It probably earned the most laughs of the night.
Costumes, scenery, and choreography all made it an amusing and pleasurable evening out with the family, The show has a lot of heart and it shows through all the talent and creativity of the cast and the crew. I can tell you honestly I felt like going to a dog shelter afterwards and adopting a dog. Ours passed away a couple months ago, and seeing this brought back the feeling you get when you have the love of a dog. There's nothing like it. This musical captures that desire to take care of our furry little friends. I'm for sure seeing another dog in our family's future, all thanks to Tony Cookson, the show's creator and writer, who woke up suddenly from a dream about some dogs in a pound and the boy who could try to save them.
For ticket availability and schedule for the Kirk Douglas Theatre in Culver City through August 5th, please go to www.MuttHouseTheMusical.com soon before they sell out. You'll have a dog-gone good time!